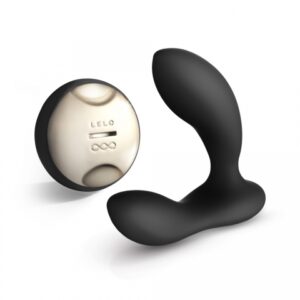 Oh how I hate to do a mediocre review to a product that seems so well thought out, nicely packaged, and almost like a sex toy for royalty. However, my anus seems to be that of a common man, made only for a lady's tongue or the tip of her finger.   The Hugo by LELO just wasn't for me.
So yesterday we received a lovely package from LELO. Although we have never tried a LELO product, we definitely will in the future. Their mailing packaging is discrete, and their product packaging is classy and sexy.  In fact, seeing the box wrapped in a cute cloth bag made me want to do an "unboxing" for YouTube.  It really is nice.  Almost like a Samsung Galaxy unboxing for your anus.
So before I start, here is a little bit of "too much information" about me. I have a very sensitive prostate and have had prostatitis in the past. My prostatitis (an inflammation of the prostate) was onset by riding a dirt bike through a rough field for hours.  This irritated my prostate and I had to be on antibiotics for months. Since then, I have been especially careful with anything that I feel can be harmful to my prostate area.  A powerful vibrator on the prostate can possibly cause inflammation, especially if you have a sensitive prostate.  However, it works both ways, because a prostate massage can actually be helpful when the prostate is full (clogged).  So I guess this is a case of having to pick your poison carefully. Being that it feels so good and I have always enjoyed a finger, I will risk it.